Welcome to ChipHeadley.com. We are passionate about helping others.
This is personal blog, run by a talented team of people.  It is focused on entrepreneurs.  Our mission is to help you create value in your organization and personal life.  We write on company culture, leadership, corporate social responsibility, personal development, and company growth.
My team and I focus on creating significant content that you can use to create value in your business and personal life.  We also want to learn from you.  As a community we can learn from one another.  As Ken Blanchard said, "None of us is as smart as all of us."
We typically post a few times a week. The majority of content will come from Chip Headley and Carlin Johnson, guest writers will be involved from time to time. To make sure you don't miss our posts, you can subscribe in the right column. As a thank you for signing up, you will receive Chip's '9 Rules for Succeeding as an Entrepreneur.' This document outlines key lessons Chip has learned throughout his career, and thoughts he is sure would be of value to you.
About Chip Headley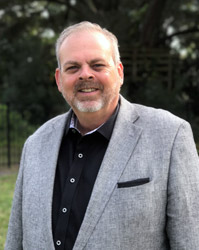 I am a serial entrepreneur.  Over the last 38 years I have founded a number of companies in the hospitality, restaurant, construction, and self storage industries.
I am the founder and Managing Partner of Simonson Road Partners, LLC, a boutique real estate investment company, focused primarily on hospitality.
Together with a very creative team of partners and associates we have launched Artistry Hotels, a new luxury boutique hotel brand. It is the goal of Artistry Hotels to deliver distinctively artful and imaginative experiences that touch each guest in a highly personal way via superior service, engaging and interactive offerings, an inviting design that is reflective of each of our locations, and a strong sense of social responsibility.
From 2010 to 2013 our team built from scratch the 45th largest self storage company in the U.S.   We sold this portfolio of properties in 2013.
I am a doctoral candidate in business at Georgia State University.  My research focuses on company culture, employee empowerment, and values based leadership.
I have been married to my wife, Cher (follow her on Twitter @MonogramLane), for forty years.  Cher and her partner Barbara Watkins run Monogram Lane, a wonderful place for unique, chic, and extraordinary personalized gifts.  We have four children, three grandsons, two granddaughters, and four King Charles Cavaliers.  We live in Central Florida.
I am a partner (member) at Summit Church where Cher and I volunteer in ministry.
You can contact me via e-mail or follow me on Twitter, Facebook, or Instagram.
About Carlin Johnson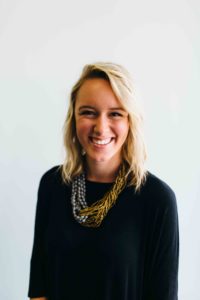 I am passionate about bringing lasting value to the community around me. I grew up in Orlando, Florida and have been blessed to be surrounded by many supportive friends and family.
I graduated from the University of Central Florida with a degree in Marketing. I have had experience in many areas: hospitality, quality control, volunteer coordination and corporate social responsibility management. The last area is what I am most passionate about. I love bridging the gap between the business community and those in need, locally and globally.
Though I have enjoyed living elsewhere, Orlando is home and where I currently reside. I'm lucky to live in the same city as all of my immediate family. My favorite thing to do is spend time and play games with my niece (Noelle, 4) and nephew (Andrew, 2).
You can contact me via e-mail or follow me on Twitter or Instagram.